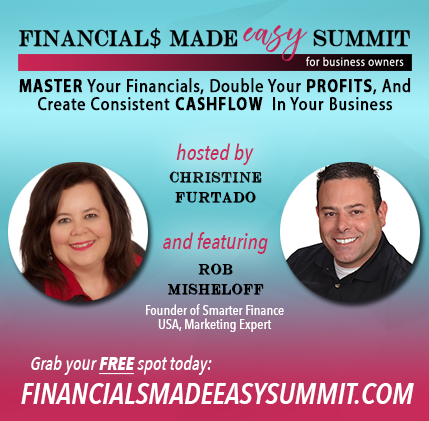 Do you ever wish you could Master Your Financials in your Business?
Do you make great money in your Business yet it feels like profits are leaking out and you don't understand the financial side of things and wish you did?
Do you want to learn how to read financial statements and would it if someone could teach you in a "simple" and "easy" manner?
Do you cringe and have are afraid when anyone mentions "taxes" or "financials"? Do you want to stop running the other way and finally take control to know and understand your numbers like a CEO should?
If you said YES to any of these, then, keep reading!