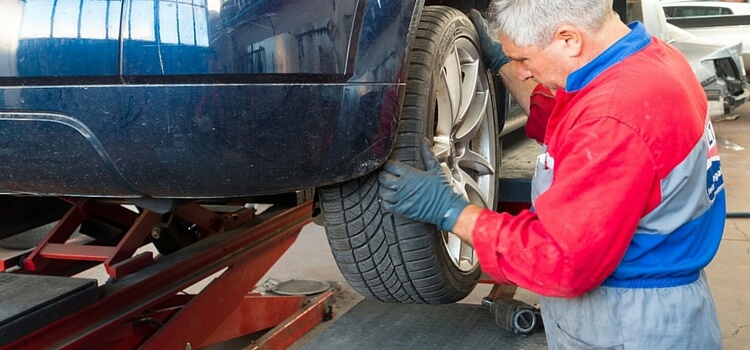 I'm sure you'd agree...
... it's no fun to look for business loans...
We help a lot of garage owners get auto repair shop loans.
...but we hear the same things from our customers over and over.
Maybe you've been there already...
...some slick Willy on the phone pretending your loan has "no interest rate" ...
... and the whole time hoss is trying to con you into borrowing money at 100%.
You're probably sick of being lied to.
Right?
I'll show you the real rates to finance an auto repair business...
...and when you can qualify for low interest rates.
Let's start with the worst loan you could possibly get...
Why Merchant Cash Advances are the Worst Kind of Auto Business Financing
We offer merchant cash advances.
Here's our highly refined sales pitch: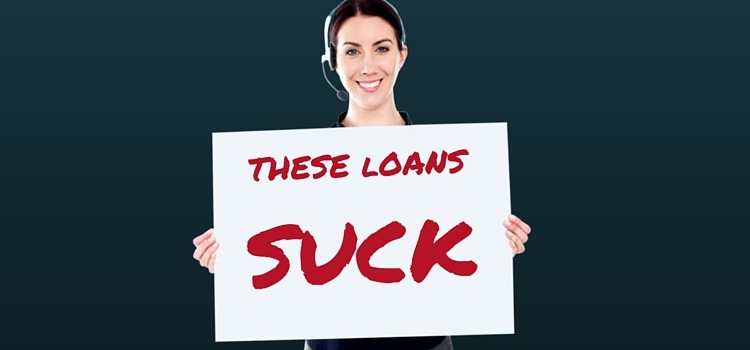 Seriously, I know they're usually the first thing you get pitched when you call a loan company.
Do you want to know why?
Because that's what makes an auto business financing company the most money...
Honestly, a lot of the hucksters on the phone can make the product sound really good.
Here's how the product works....
If you're advanced $25,000 it may be designed to be repaid over 6 months. Your payback could be 1.3X, or $32,500.
You'll be quoted the daily payment...
.. I mean, loan payments of just $260 a day sounds way cheaper than $5,417 a month...
...and you certainly won't be told that the interest rate is 115%....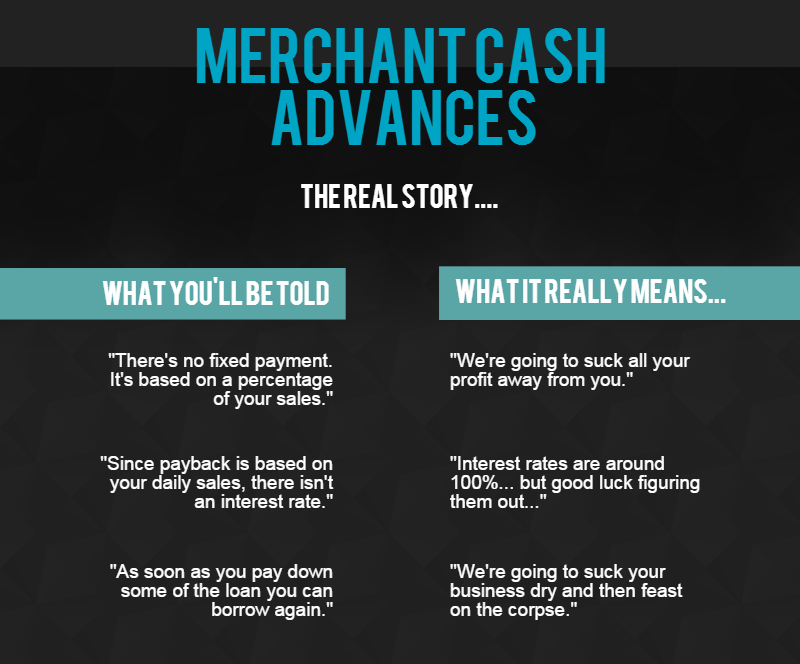 Now, in some cases, these loans can make sense.
However, we only suggest them when there is no other way to get cash in your hands.
Almost every other way to finance your business will be less expensive.
ACH Advances for Auto Repair Shop Financing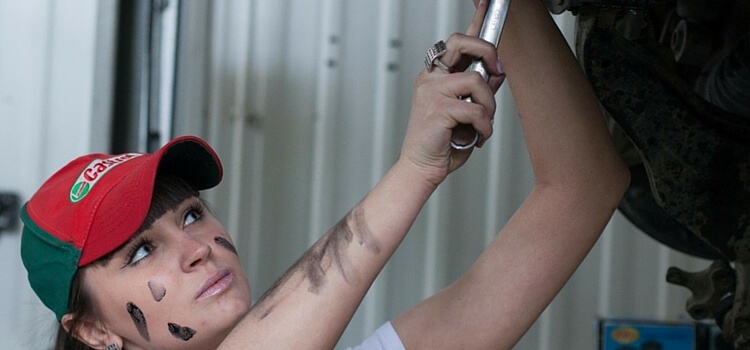 Not quite as bad as a merchant cash advance are what's called ACH loans.
They're still not fabulous products, but rates are generally a little bit lower.
Here's the difference:
Merchant cash advances draw a fixed percentage of your daily credit card sales. ACH loans draw a fixed daily amount from your checking account.
Even though these loans usually cost less than a merchant cash advance, they're still not necessarily the best choice.
Since they tend to be pretty short term (6 months to 2 years) often the payments are so high you never quite get out of the debt trap.
Seriously, go back to that $25,000 loan at 1.3 for six months. Now let's say you get a cheaper loan at 1.15.
That means instead of paying $32,500 you end up paying back $28,750.
It's still a $4,792 monthly payment.
Again, if there's no other way to get money, these loans are ok.
When we can, though, we like to show you cheaper options.
Such as...
Should You Use a Daily Payment Loan to Buy Auto Shop Equipment?
Uh...
Not if you can help it.
A lot of ACH and merchant advance lenders pitch their products as a good way to get funds to buy auto repair equipment.
Equipment financing lenders have way, way cheaper options.
We go over equipment leasing and financing for auto repair shops here.
If you are using funds to buy equipment, the only time you should consider a daily loan is if you can't actually get approved for equipment financing.
Is There Longer-Term Mechanic Financing?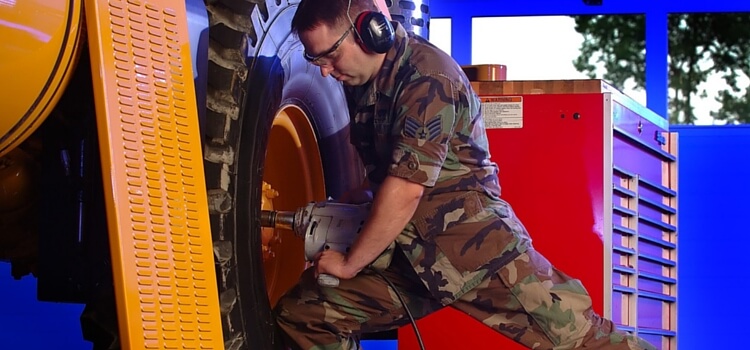 Yes.
Some loans for mechanics are actually pretty good.
Do you want to know the biggest problem with the higher cost loans we went over?
Here's the truth:
If you have poor credit, any loan you qualify for is going to stink.
However, we run into business owners with decent credit all the time that are being pitched high cost financing.
That is totally lame.
We work with lenders that can help you access $25,000 to $500,000 from 1 to 5 years at reasonable rates.
"Reasonable" means anywhere from 6% to 30% depending on your credit, your profitability, etc.
Generally, you can qualify if:
Your credit score is at least 625 (sometimes 600+)

You have at least 1 year in business

You are profitable

You do at least $250,000 a year worth of business
These loans are usually one of our first choices if you can qualify.
(You like reasonable rates and payments, right?).
Other Loans for Auto Shops With Bad Credit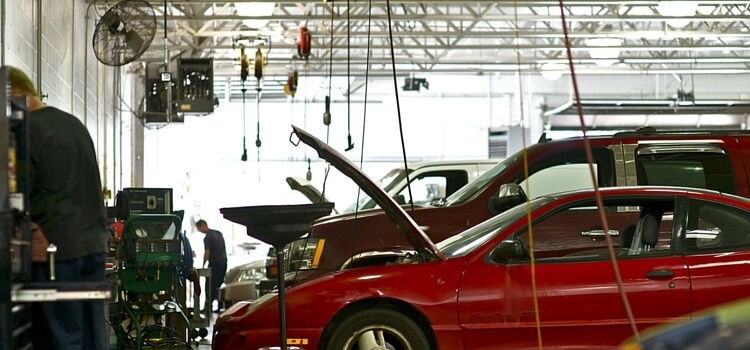 We do run into a lot of cases where someone can't qualify for one of these more reasonable options.
In many cases, though, we work with a high-cost term lender.
The interest rates totally blow
(Starting at 25%...but if you have a 500 credit score, we're talking triple digits...).
But they are still generally a better choice than those daily payment deals.
Here's why:
The loan is stretched to ten years so that the payments are reasonable

There is no prepayment penalty
That no prepayment penalty thing is super-important on high-cost loans.
The reason why is because these loans aren't really meant to be paid back over ten years.
(You'd pay a fortune in interest).
The real point of those loans is to help you get back on your feet credit- and businesswise without slamming you with a payment you can't really afford.
Are there 10-Year Loans for Repair Shops that Aren't Crazy?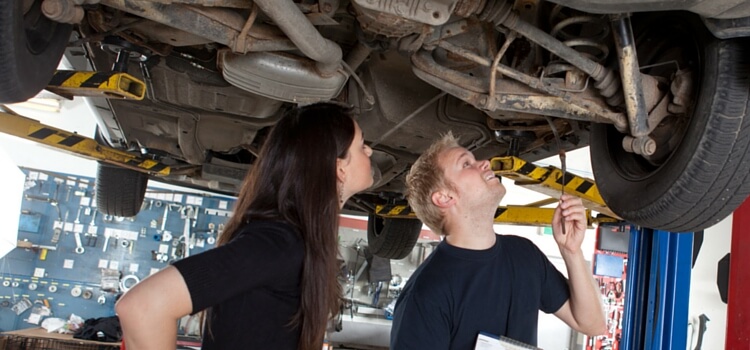 Sort of...
If you've been in business for at least 2 years, we can try to set you up with an SBA loan.
These are 10 year loans from $30-$350,000 with rates of 6-7% plus fees.
You've got to have good credit and good cash flow...
...and patience.
Notice I said, "try to set you up."
SBA loans sound awesome, but in reality very few ever go through.
However, if you do have really good financials and time in business, we're happy to put you through the process.
However, we only recommend trying this route if you have a few weeks to cool your heels before you need the money.
Conclusion:
We've gone over a lot of ways to get auto repair shop loans.
Which loan is best for you will depend entirely on your situation.
We can help you choose among the available options.
To learn more, give a ring at (800) 786-5696 or click in the box below.