Equipment Vendors: a Finance Partner You Can Trust
If you sell equipment, whether for construction, medical, or any other industry, acquiring financing for your customers is paramount in helping you get the sale.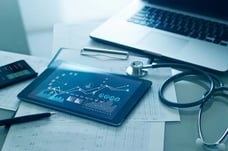 You may notice that our website is very different from the vast majority of equipment finance companies in existence in that it provides real information and attempts to answer the most important questions your customers will have about financing.
This customer-focused approach, along with transparency, filters through in everything we do, so you can rest assured that if you send a customer to us, there will be no surprises and no nonsense. We will help your customers understand what they will be paying for financing and be consultative in finding the very best solutions.
Financing Available for All Situations
If your customer is "lendable," we will find them a solution. Whether they are new in business, have blemished credit, or there is some other issue, we will work to find a way to make it happen.
There is only sometimes a solution: roughly 50% of the people who inquire about equipment finance will not be able to qualify, but we will bend over backward to find solutions for the customers of our vendor partners.
For More Information
Vendor Financing: 5 Critical Things to Look for in a Partner