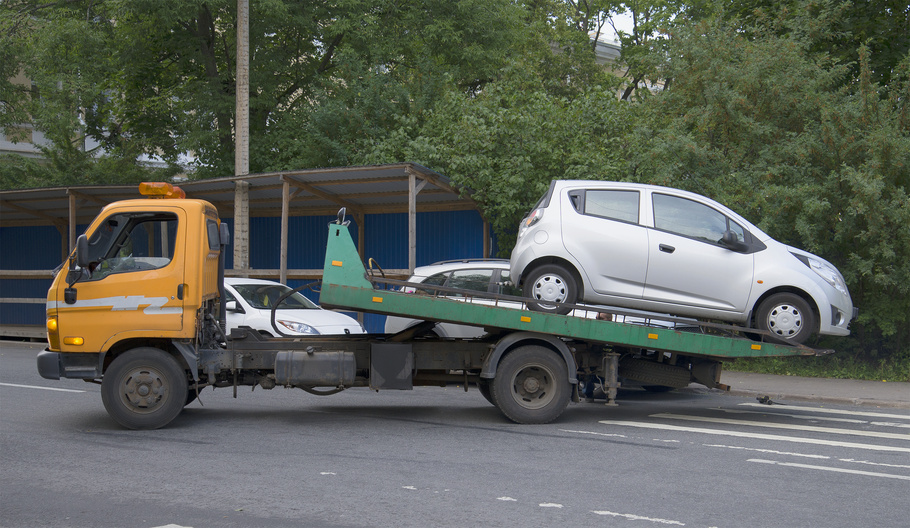 So...
Tow truck financing (or leasing)...
...it's pretty hard to find good information on the internet, right?
If you want to learn how to get qualified to lease or finance a tow truck...
(whether it's a wrecker, a rolloff, a rollback, or anything else...)
We've got you covered.
Super-special bonus: You might get bored of reading. Just click here if you want to get a no-nonsense idea of what your tow truck payments will be.
Contents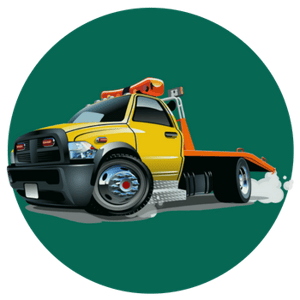 The first question many of our customers have when we talk about tow truck leasing?
Will I qualify?
Usually... there's a way you can qualify for tow truck financing or leasing.
Let's talk about what it takes to be approved for a tow truck lease or loan...
First... if you're buying a new(ish) tow truck from a dealership...
...we may not be your best option.
Many tow truck dealerships partner with TCF Equipment Finance.
Yeah...
If you qualify with TCF... you shouldn't be shopping for financing. That's because they offer rates far lower than we or virtually anyone else.
Of course, your business has have been around a while...
... and your credit has to be pretty darn good.
(Like... perfect...)
But...
If you don't qualify for crazy, almost-free money...
That doesn't mean you're out of the running.
Check this out:
There are 4 kinds of tow truck lenders: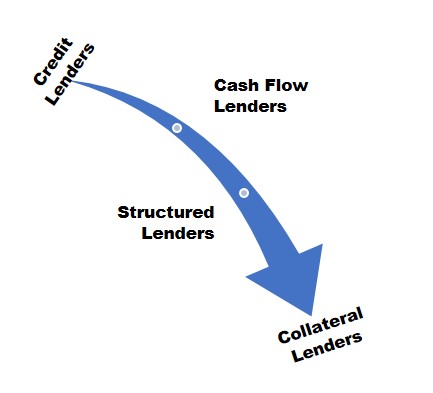 Credit-based tow truck lenders are at the top for 2 reasons:
1. They have the lowest rates (usually)
2. They don't ask for a lot of extra information
You might have already guessed...
...credit-based lenders look at one thing...
(Your credit...)
Your credit doesn't have to be perfect...
...but here is what tow truck leasing companies (and lenders) look for in a credit-based program:
Reasonably good FICO scores

"Comp Credit" - experience financing vehicles in the past

Credit experience

Credit depth
Let's go over these:
What FICO Score is Needed for Credit-Based Tow Truck Loans?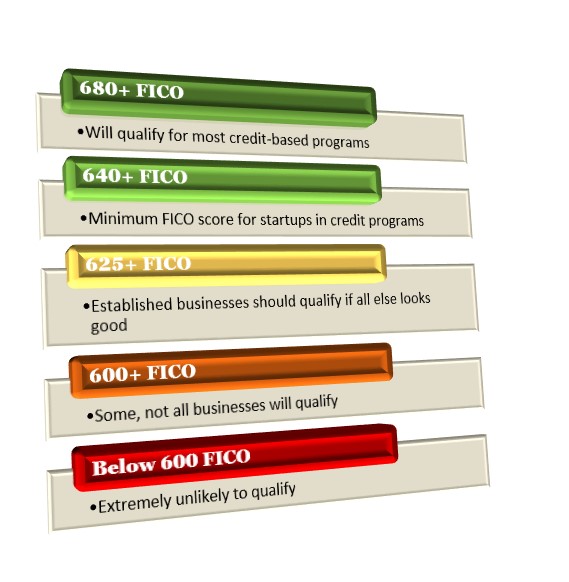 FICO isn't the only factor in getting approved...
... but many portfolios have minimum FICO scores.
Many "A" credit lenders aren't allowed to approve anyone with a credit score under 680

Many "B" credit lenders aren't allowed to approve anyone with a credit score under 640
There are some "C" and "D" credit lenders that will consider FICO scores down to 550.
However, once you start getting down near that 550 level, it does get a little challenging.
What else?
In addition to your FICO score, credit lenders like to see "comp credit".
Comp credit can be having financed a vehicle in the past for yourself...
... or having financing something for your business.
Also important...
Credit length and depth...
Credit length simply means how long ago you opened your first "trade line." A trade line means having borrowed money in the past. Trade lines are any accounts on your credit report such as:
Credit cards

Mortgages

Vehicles

Installment loans
Most credit lenders want to see that your credit history goes back 5 or more years, with 5 or more trade lines on your account.
But...
What if you don't qualify with a credit lender?
Find out if you qualify and what your payments would be here.
In many cases...
You (or your business) can be approved to finance or lease a tow truck even with:
Bad credit

Past bankruptcy

Tax liens

Less than one hour in business
Here are the rules...
Can you lease or finance a tow truck if you're just starting your business?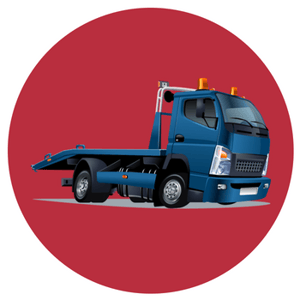 The short answer?
Yes.
Do you want a longer answer?
Startup business is risky business.
The startup failure rate is a little over 50 percent in the first four years.
So... if you're just starting a tow truck business...
...you can expect two things:
1. It will be a little bit harder to qualify
2. Expect to have a higher monthly payment than if you had an established business.
What does that mean?
First, most credit-based programs will require a FICO over 640 for startup businesses buying a tow truck.
Of course, if you don't have a 640 FICO...
... that doesn't automatically mean you're out.
If you're a startup tow truck business, but you have poor credit...
You could possibly be approved through "structured-" or "collateral-" based programs.
Here's how they work:
In a "structured" equipment leasing program, expect to do a little more work.
(Most credit-based programs simply need to run your credit...)
You'll be asked for:
Tax returns

Bank statements

An explanation of how you'll make money
If everything makes sense you can be approved. Click here to find out if you're a good fit.
Structured lenders are looking for evidence that you'll have cash for a down payment (usually 10-20% in the case of structured lenders) plus some money left over in case you have a hiccup or two.
Collateral lenders just want to make sure they're covered if you don't pay.
With 50% down or collateral equal in value to what you're buying... you'll usually be approved.
How much will you need to plunk down to lease a tow truck?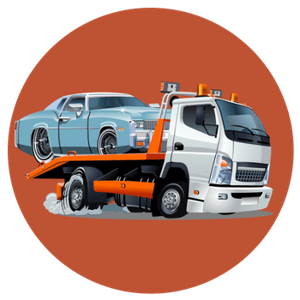 (Or finance one...)
Most credit-based lenders ask for one or two payments in advance, plus documentation fees (usually $400-$700).
So...
...if your tow truck payment will $600, expect to come out of pocket $1,600 to $1,900 to get the deal started.
...however...
There's around 100 different programs in the marketplace that tow truck leasing companies can use...
So you may be able to get a lower down payment - or you may have to put down way more.
Here's the deal:
If you've got really bad credit... you're probably *not* going to qualify for zero down payment tow truck programs.
Some programs for lousy credit allow as low as 10% down, while some want 20% or more.
Since the average used tow truck costs $25,000 to $45,000, you should expect to need at least $2,500 for most challenged credit programs.
It just depends on the program you can qualify for.
We can tell you what your down payment will be in most cases.
Can you finance or lease a tow truck with bad credit?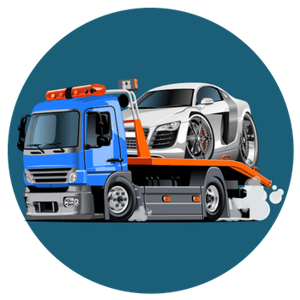 Totally.
You'll sometimes have to plunk some cash down...
... and your payments might be bigger than you want...
...but let's be serious.
You can make real money with a tow truck, right?
You do have to do your numbers and make sure it all makes sense...
... but if it does, don't let higher payments keep you from your dreams.
PS...
... a lot of our customers recently have been shocked at the high cost of tow truck insurance. We have one customer not start his business because the insurance was going to be a couple hundred more per month than he had planned.
If $200 makes or breaks your business... that's not a good business.
Here are the ways you can get a tow truck loan with bad credit:
Cash flow lenders - if you are buying a $25,000 tow truck and your business has $25,000 or more in monthly revenues, you can usually be approved.

Credit lenders - if you've got 5 or more years in business, you can often be approved even with a 550 credit score.

Structured lenders - having some down payment available and a solid business, you can be approved.

Collateral lenders - 50% down and a pulse is usually all you'll need
If you have no down payment, poor cash flow and poor credit...
... you'll have to improve at least one of those factors to be approved.
Now...
What will your payments be?
So...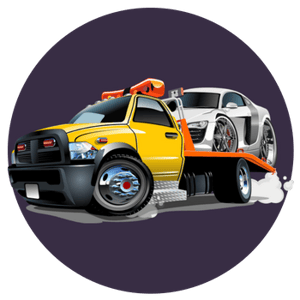 What are the rates?
It totally depends.
Outside of the bank, rates to finance a tow truck aren't expressed as an "APR."
You'll just be told the tow truck payments per month.
That's true whether your transaction is written as a "lease" or a "finance agreement."
What will you actually pay?
Typical 5-year tow truck loan payments (per $25,000 borrowed):
Note that these payments aren't set in stone...
...but they should be good indicators of what you'll pay.
Here's what can make a tow truck loan "lower risk":
High credit score (680+)

Long credit history (10 or more years)

Long time in business (5+ years)

Established installment history (including vehicles)
What will your payments actually be? Find out here.
...and here's what would move your deal towards the "higher risk" category:
Bad credit (low scores, past bk, tax liens, etc.)

Short credit history (under 5 years)

Startup business

Limited credit experience (no installments, few trade lines, etc.)
Conclusion
In most cases, you'll be able to finance a tow truck, but the rates and terms will vary tremendously based on your unique situation.
If you'd like to talk with us further about financing your tow truck, you can either call us at (866) 631-9996 or click the tow truck picture below and we'll get you going.