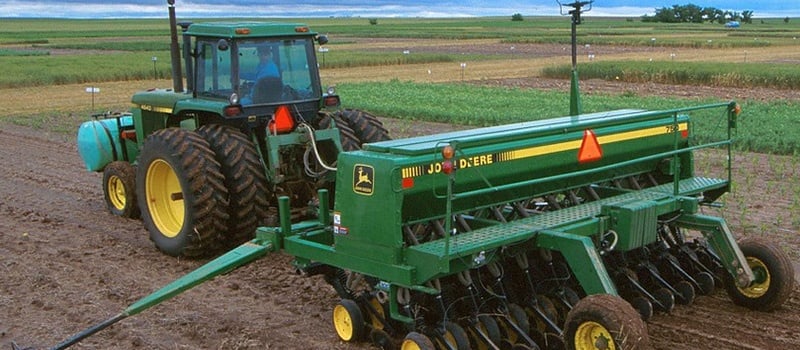 Are you going to buy a tractor?
It's a pretty good bet you're considering a John Deere.
40%-67% of tractors purchased in the United States are made by Deere (depending on which study you look at).
If you know you're looking at a Deere, the next question is, "how much will the tractor cost?"
It depends:
If you buy a 1982 model it might run you $13,000 while a brand new machine could cost all the way up to $250,000 or so.
The real question for many buyers -
What are the monthly payments versus how much income will be generated from your tractor?
Note: If you don't really feel like reading, that's totally cool. We can tell you how much your payments would be. Just click here or call us at (866) 631-9996.
How Much are Payments on a John Deere Tractor?
The amount of your payment will vary depending on a few factors:
The purchase price of the tractor

Whether you do a loan or a lease

Where you finance through

How long you've been in business

Your personal credit
For the purposes of this article, let's talk base all of our payments we talk about around a $50,000 tractor so that you can easily compare loan or lease options based on the info here.
Tractor Loan Vs. Lease: Which Is Better?

Sometimes, tractor leasing is going to be a smarter option than a tractor loan.
(Unless you think the government needs more of your money....)
Here's the difference:
Leasing a tractor will result in smaller payments than a loan - but you'll have a balloon payment at the end if you want to keep your equipment.
How Much Are Tractor Lease Rates?
Monthly tractor lease rates range from $500 to $800 per $25,000 worth of equipment assuming a 5-year lease. The payments depend on many factors - the most important factors are who you lease through, your credit (including both your FICO and credit depth), and how long you've been farming for.
The reason many farmers choose a lease isn't because of lower payments...
... it's because of the tax savings.
(With a lease, you may write off your entire payments as "operating expenses").
Let's assume you've got a mid-600's credit score and are buying a $50,000 tractor, financing over 5-years. Let's also assume you are in the 28% tax bracket.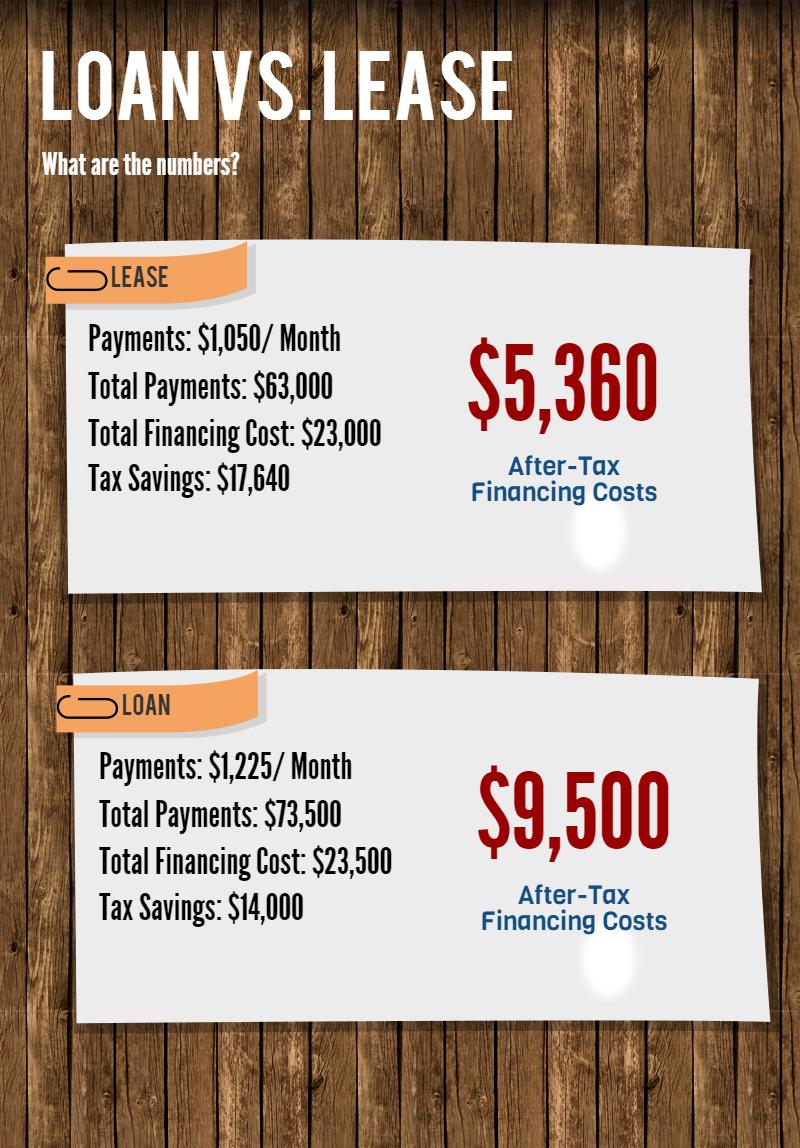 Financing a Deere Tractor: Dealer Financing VS. Equipment Leasing
If you are buying a fairly new tractor from a dealer, and you have good credit, you can often finance directly with John Deere.
When you qualify through John Deere Financial, you should not consider any other options.
Large manufacturers don't offer financing to make money, they offer financing to sell tractors.

If you have less than perfect credit, are new in business, or you are buying older equipment, you're most likely going to have to go through an equipment finance company.
(Which is why companies such as ours exist...)

How Does Your Time in Business Affect Financing Rates on a John Deere Tractor?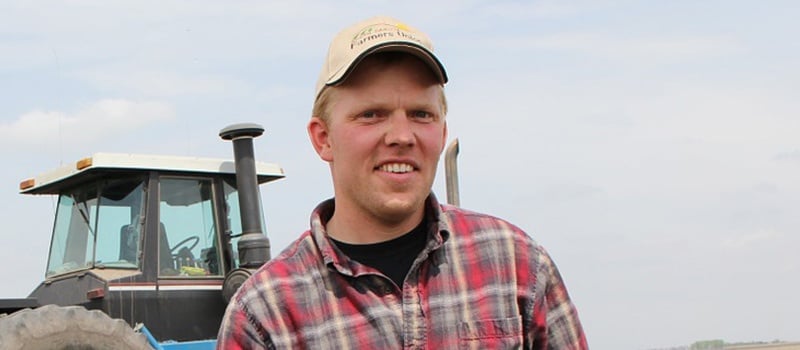 If you are less than two years in business, expect to pay higher rates for your tractor.
Finance companies determine rates by risk - and there is no riskier time in business than the first 2 years.
For businesses under 2 years old, if you have decent credit, you can probably qualify for financing.
Rates will be higher than if you had been around longer: if you have a 680 credit score, for example, your monthly payment on a $35,000 tractor loan would be around $825 a month if you've been in business for 2 or more years, but if you've been around for 6 months the rates could jump to $1,150 to offset the lender's risk.
To find out what your payments would be, click here
As your credit score drops, they payments will go up.
If your credit is below 625 or so or you will need 50% down or 1:1 collateral (meaning you put up machinery or vehicles equal to the amount you need to finance).
How Does Your Credit Rating Affect Rates to Finance a Tractor?
The degree to which your credit affects what your payments will be is quite a lot. Let's talk about our $50,000 tractor again. What would payments be assuming a 5-year loan based on different credit profiles?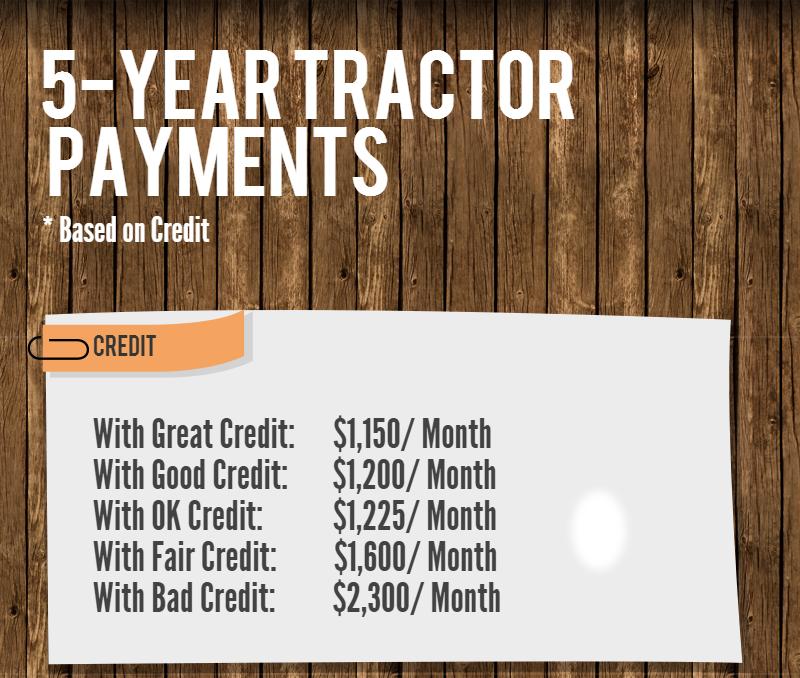 I know that the payments for lousy credit seem huge. That's because they are huge, but it's also because the risk the lender is taking is huge.
Now that we've given you a general idea of what payments will be for the tractor, the next, critical question:
How Much Profit Can You Make By Leasing a Tractor?
Only you know the answer to this question, but I'm sure it's easy for you to figure out. If you know this number, and you know (roughly) what the monthly costs will be for your tractor, you can determine whether it's a good idea to lease or finance the equipment or not.
Going back to our $50,000 tractor, if you expect to make $80,000 in additional profits in a year, for example, by getting your hands on that tractor, it's a good idea to get the tractor, whether your payments are $1,180 a month or $2,275 month.
If you're ready to get started, call us at (866) 631-9996 or click in the picture below.
Related articles:
What Are The Financing Rates For Used Farm Equipment?
How much does it Cost to Lease a Used Tractor?
How to Lease Farm Equipment If you have Bad Credit or for a New Business