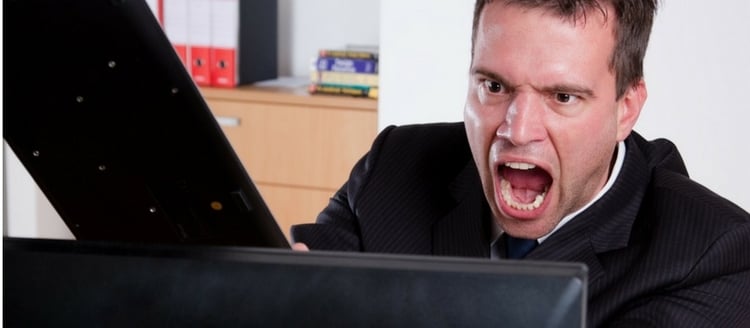 What do you do…
…if you need to finance equipment…
…but your credit is so bad it hurts a lender's eyes?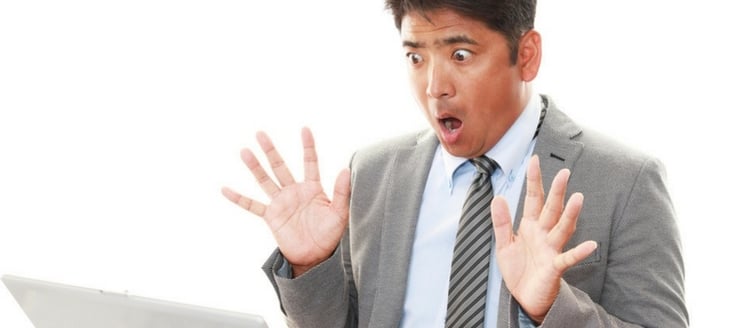 Did you know…
… there are programs you can access for subprime truck leasing?
(And other types of equipment too…)
But… a warning…
You really, *really* need to be careful.
Check this out:
When to Use Subprime Leasing to Buy Equipment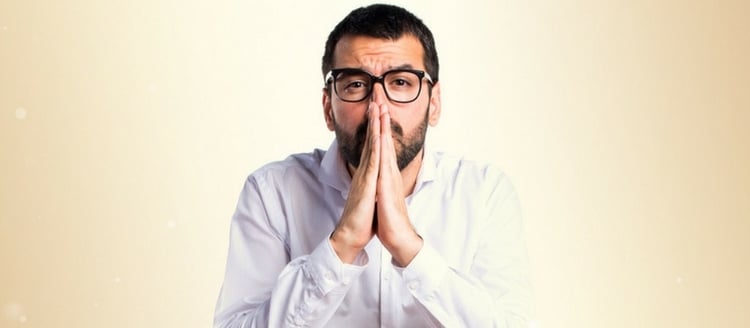 Financing your business…
… sorta like looking for a date, right?
Imagine being at a bar until closing…
Subprime leasing deals…
100%... the last call of business financing.
(Only after you've exhausted all other options).
And you should probably grab a beer (or five) first.
They're kind of expensive.
Need a quote? We'll go over all your options...
Just like last call… you wouldn't want anyone to know how high your payments are.
So first… let's talk about your other options.
Alternatives to the Worst Financing Options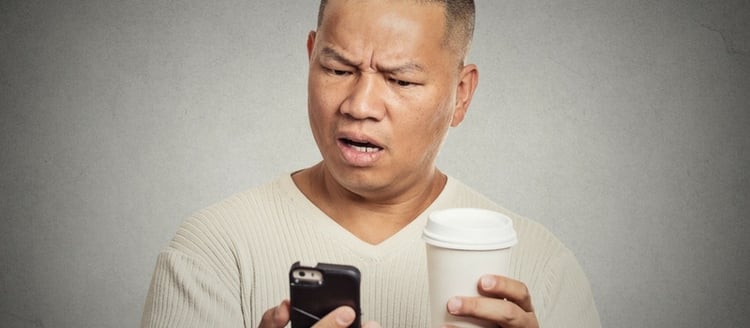 Let's keep it real.
We're not talking about high rate programs.
Subprime is what to look at after high rate programs have already declined you.
Let's say your credit sucks.
There are still ways to avoid the subprime route.
Here are some questions we may ask you:
Are your company revenues (monthly) more that the cost of the equipment you need?

Could you offer collateral?

What about a big down payment (25-50%)

Can you get a cosigner?

Is there some story (such as a huge contract awarded) that you can document that can alleviate a financing company's concerns?
Can you answer yes to one or more of the above?
If so, sometimes we can help you avoid a subprime equipment lease.
What if that's your only option?
Real Terms for Subprime Truck Lease Deals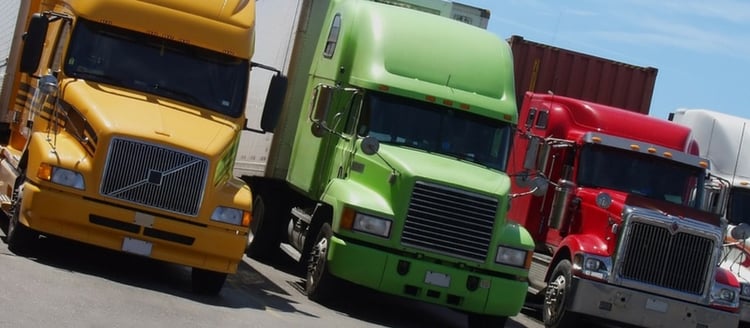 Truth?
Subprime lease payments stink.
(For a truck or anything else...)
The most important thing:
Will you make enough money from use of the equipment to justify the terms?
If the answer is no… you're better off not buying the equipment.
If the numbers work though... we have helped some folks access subprime equipment financing.
You'll usually need 10%-15% as a down payment.
A recent deal…
Used semi-truck leased for $33,500

10% down

Weekly payments of $450 for 36 months
This was a lease with purchase option.
That means after 36 months, the customer has a choice whether to buy the truck or go get a new one.
It's one of the worst deals in the marketplace.
(How's that for a sales pitch?)
When Do These Deals Make Sense?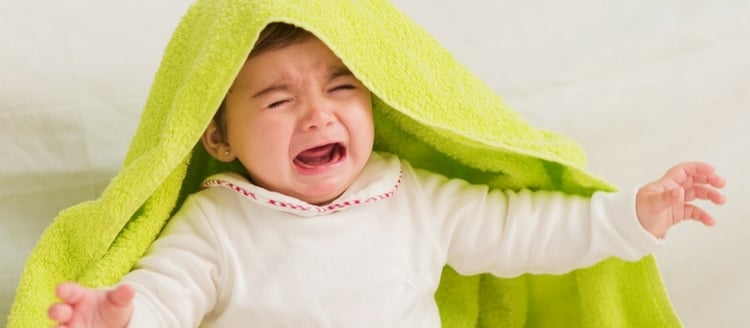 We had a customer get all angry at us recently.
(Subprime was the only option available to him…)
It happens sometimes, where someone is all mad.
Here's the truth though:
We didn't make him not pay his bills.
There's nothing wrong with subprime deals…if you can't qualify for something better...
...but you need to make sure you come out ahead after making those high payments.
To look at all your options... click here
(If you end up dealing with a thug who lies to you about the payments, that's when something is wrong, right?)
Here are some scenarios –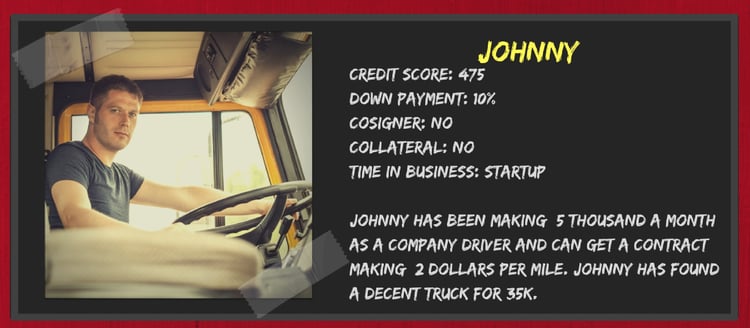 So, imagine "Johnny."
Johnny drives a company truck and brings home $5,000 a month. He's got $3,500 to put down on a a $35,000 truck, but his credit is horrible.
Johnny can make $2 a mile driving his own truck. At 2,500 miles a week... that's $5,000.
He'll spend $1,000 a week on gas, figure around $500 on insurance and other costs.
That leaves $3,500 a week before paying his truck note.
Let's say the truck note is $475 a week...
That leaves about $3,000 in weekly profits.
So... Johnny can make $12,000 a month after all his expenses... or make $5,000 a month driving a truck to make somebody else rich.
What would you do?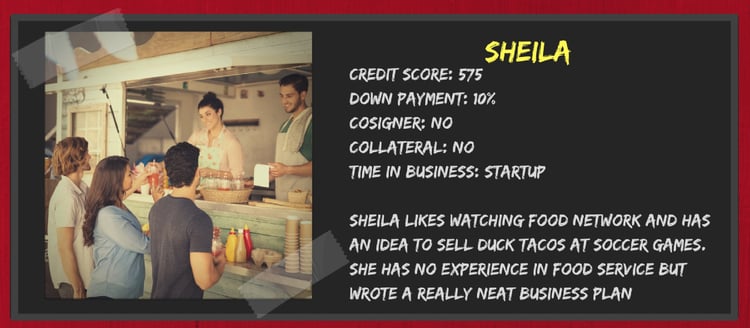 Now... Johnny's situation was a no-brainer. Of course he should take the deal.
(Right?)
Let's imagine Sheila.
Sheila thinks owning a mobile food business is her "dream." She wrote a really neat business plan detailing all the profits she would make selling fancy eats to hipsters.
Sheila wants to buy a $60,000 food truck.
Since she would only qualify for subprime programs, Sheila can expect payments of around $1,000 a week for 3 years.
Maybe Sheila gets lucky and sells $30,000 a month worth of foie gras burritos with bacon bits.
Or maybe Sheila is a bankruptcy waiting to happen.
If you were Sheila, you'd want to be super careful. Maybe Sheila is better off getting a job.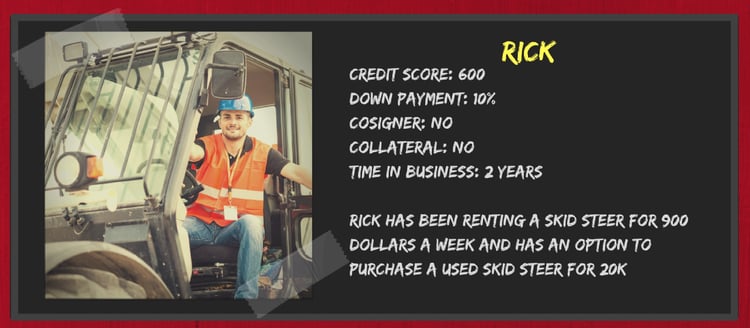 How about Rick?
Rick has kinda bad credit, but a couple of years in business.
So, if Rick is consistently renting a skid steer for $900 weekly, but could buy a $20,000 skid steer...
He should totally finance that skid steer.
...but...
Not necessarily "sub-prime."
Rick can probably get approved for a better program.
Even if he can't, a subprime deal would be ok for him (but he shouldn't do it unless he really has to...)
With a customer like Rick, we'd try every avenue we could to get him a better deal.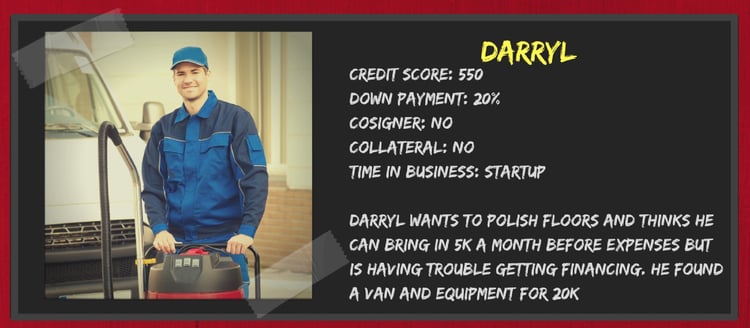 Sometimes...
People call us who want to start a business and project they can bring in $5,000 a month in revenues.
Take our friend Darryl. He wants to get a van and polish floors.
If Darryl really thinks he can only do $5,000 a month worth of business... he probably shouldn't be starting a business.
After all the expenses, he's (almost) working for free.
This is especially true if he signs up to an equipment financing contract. He's on the hook for those payments even after he figures out his business isn't working out anymore.
Here's the deal...
When we help our customers look at options, we do everything we can to avoid a subprime situation.
If that's the only reasonable option you would qualify for...
We work really hard to help you do your numbers. If the numbers don't work out to where it's a reasonable solution, we will urge you not to move forward.
What Kind of Equipment Qualifies?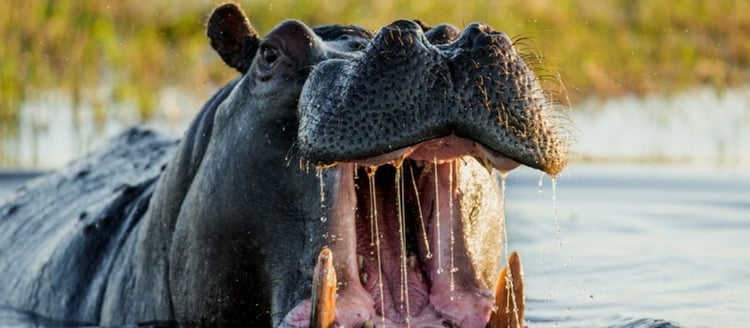 So, when you have good credit, a lender or lease company assumes you're going to make all your payments.
For all they care, you could finance a bag of dirt – they don't have to worry much about the repo man.
With bad credit though…
Leasing companies want something they can haul away and sell to somebody else.
Here are some items a subprime lease company will consider:
Trucks

Construction equipment

Machine tools
Usually, if the equipment weighs more than a hippo, it will work for a subprime lease.
(Most hippos weigh between 3,000 and 4,000 pounds...)
Restaurants, gyms, nail salons and other businesses that buy "softer" equipment will not often be approved.
(Sorry).
Conclusion
Subprime lease deals should be your last choice.
In fact, do your numbers carefully.
When subprime is the only choice, you might be better off not doing a lease at all.
But…
If your only option is subprime… and you'll still come out ahead enough to justify the payments, then hold your nose and jump, right?
Need to finance equipment?
We'll help you determine if subprime leasing is right – or wrong – for you.
Call us at (866) 631-9996 or click below to get started.